Lake Charles Homeowners Insurance
If you're looking for automobile or homeowners insurance in Lake Charles Louisiana, you have found the right website!
The Jeff Davis Insurance Agency specializes in competitive rates on homeowners insurance in Lake Charles and all 65 parishes in the great state of Louisiana and has done so continuously for more than 50 years!
As a full-service independent insurance agency we can help you with all of your insurance needs including life insurance and business insurance in Lake Charles.
Call us today at 337-824-4455 or click on Homeowners Quotes Lake Charles Louisiana for great insurance options in our area.
Shopping for Lake Charles Home Insurance Can Be Challenging!
The price for homeowners insurance in Louisiana is the second highest in the nation principally due to the threat of hurricanes.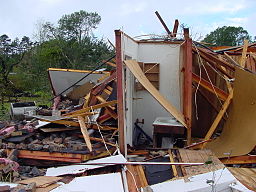 Hurricane Katrina resulted in more than $25 billion in insured losses in our state, making it the largest insured loss for a hurricane anywhere in the world. Only three weeks later, hurricane Rita caused an additional $3 billion in insured losses.
Because of these catastrophic events many insurance companies have stopped offering homeowners insurance in Louisiana.
As an independent insurance agency we have access to a large number of companies offering competitive rates for home insurance in Lake Charles and all of the surrounding areas.
We Shop for Better Options on Home Insurance in Lake Charles Louisiana!
The prices for homeowners insurance rates in Lake Charles can by as much as 200% or more between insurance carriers!
For example one insurance company in Lake Charles charges around $2,384 for the year for a certain amount of coverage while another company charges $4,818 for the exact same coverage amount!
Because of the big difference in prices it's important to work with the Jeff Davis insurance agency as we have access to a number of insurance companies offering low rates on Lake Charles homeowners insurance.
Why not call us today at 337-824-4455 or if it is more convenient click on Better Home Quotes Lake Charles Louisiana.
Good Prices on Insurance are Important but Service Sets Us Apart From Our Competitors!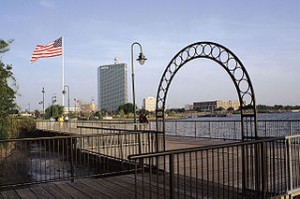 Every company or insurance agent in Lake Charles claims they offer great service. What do you suppose most people consider great service?  Returning telephone calls and answering questions?
We believe great service is far more than returning calls and answering questions.
The Jeff Davis Insurance Agency offers 4 unique services you will not find in combination with any other insurance agency in Lake Charles!
Unique Services Only Available through Jeff Davis Insurance.
We offer the JDI Coverage Checklist, the JDI Insurance Protection Letter, an Automatic Re-Shopping Service + our most important service: the JDI Claims Advocacy Program.
How do these individual services benefit you if you decide to choose us for your insurance needs?
The JDI Coverage Checklist helps our agency to discover potential coverage gaps you might not be aware of.
The JDI Insurance Protection Letter is our monthly newsletter emailed to our policyholders in which we discuss insurance claim scenarios that could lead to claim denials.
We will shop the market for you by means of our Automatic Re-Shopping Service when you receive a rate increase of 10% or more when you are insured with our agency.
The JDI Claims Advocacy Program is a claims resolution service we offer to policyholders whereas we will negotiate in your behalf for property damage disputes.
Our claims Advocacy Program is a very powerful service.  Please note how this benefited one policyholder:
A client's business vehicle was destroyed by a teenager who was texting and driving. The teen driver's insurance company low balled the settlement offer by $5,000.  After our agency was alerted of this fact we began direct negotiations with the insurance company and two days later they agreed to pay the additional $5,000!
Click on the JDI Claims Advocate to learn more about this important service only available to active client of our agency.
Would you not want an agency like this that stands up for their clients?
Call Us Today When You Need Insurance in Lake Charles Louisiana!
The professionals at the Jeff Davis Insurance Agency can provide the insurance solutions you need at a price you can afford.
Call us today at 337-824-4455 or click on the below links for online quotes on any of the following: