Fantastic Rates on Lake Arthur Home Insurance- One Call Away!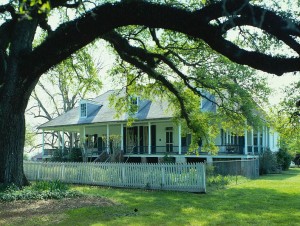 Did you know one of the best places to shop for car or home insurance in Lake Arthur Louisiana is with the Jeff Davis Insurance Agency?
Why?
As a leading independent insurance agency we represent a large number of top rated insurance companies offering among the best deals on insurance in Louisiana.
Call us today at 337-824-4455 Monday through Friday 8:30 AM to 4:30 PM or use our online rate quote system by simply clicking any of links below:
The Claim Difference between Wall to Wall Carpeting and an Area Rug – Explained!
Let's revisit a modified claim scenario we first discussed in last week's article.
Hannah and Olivia, twin seven-year-old sisters, full of spunk and energy were chasing each other through their parents' home when Olivia accidentally spilled grape juice on their parents Isfahan Persian Area Rug, an anniversary gift from their grandparents from the old country.
Mesmerized by the interesting splash patterns of the grape juice, they decided more is better and empty an additional 2 bottles of grape juice on this expensive area rug.
Their parents, Steve and Allison, somewhat overly permissive parents, are shocked by what their daughters have done.  Despite their best efforts it is impossible to remove the grape stains from their Isfahan Persian Area Rug.
Steve's parents had given the Isfahan Persian Area Rug as an anniversary gift and they both knew that it was valuable. They were about to learn just how much this Isfahan Persian Area Rug would cost to replace.
They file a claim with their insurance company, a claims adjuster, Anthony Cipro, meets with Steve and Allison the next day and within the week they receive some very bad news.
Anthony Cipro calls Steve at work and explains that his particular policy, the HO3 or Special Home Insurance Coverage Form would not cover this particular claim.
"Unfortunately," Anthony commiserates with Steve, "grape juice stains are not something covered by your home insurance policy, so we can't cover the damage to your Isfahan Persian Area Rug, I'm really sorry but there isn't anything we can do."
Because the Persian area rug was a gift they were not sure what it would cost to replace but after some research they were shocked to learn that this gift was valued at more than $25,000!
Too ashamed to throw it away they store the ruined Persian Area Rug in their garage.
If you recall from previous articles we modified this scenario slightly to demonstrate the difference between damage caused by essentially the same claim event;
Grape juice ruining wall-to-wall carpeting versus grape juice ruining an expensive Persia Area Rug.
In our next article we will focus on the specific language in the HO3 that precluded coverage to learn why homeowners should really consider purchasing the HO5 if it is available.
Don't miss this next issue! 
Need Better Options on Lake Arthur Home Insurance?
We can help!  For over 50 years the Jeff Davis Insurance Agency has served the needs of policyholders who seek better options for business, car, life, and homeowners insurance in Lake Arthur Louisiana.
Call to speak with one of our licensed agents by calling 337-824-4455 or if you find our website after normal business hours use our convenient online rate quote system by simply clicking one of the links below: