Home Insurance Welsh Louisiana – Great Rates Call Today!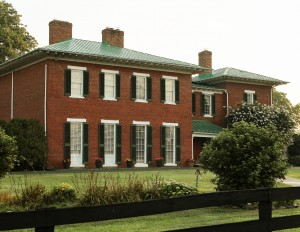 When shopping for car or homeowners insurance in Welsh Louisiana and the surrounding areas you won't find a better place than Jeff Davis Insurance!
For more than 50 years Jeff Davis Insurance has served the insurance needs for individuals, families, and small businesses in the community.
Call 337-824-4455 to speak with one of our licensed agents or click on any of the links below for online rate quotes:
Make Sure You Purchase the Right Homeowners Coverage Form.
It's important to buy the right coverage to protect your largest asset…Your home. 
In a number of articles we have explored the differences between the Basic and Broad Home Coverage Form.
And we discovered the Special Home Insurance Policy Coverage is far superior, and it is what we as an agency normally recommend to policyholders. Why?
The Basic and Broad Homeowners Policy Form are named perils policies. This means for coverage to apply, the claim event or peril, must be listed in the policy.
Covering your largest asset with the Basic or Broad Home Coverage Form may leave significant gaps in coverage.
Let's consider a claim scenario to see the difference.
Differences between the Broad and Special Louisiana Home Insurance Coverage Form:
Claim Scenario:
Steve and Allison are proud parents of Tyler, Landon, Olivia, and Hannah. Tyler is 13 years old, Landon is 11, and Olivia and Hannah are twins and seven years old.
Prior to having their home built where they currently reside, Steve and Allison owned a fixer-upper. Because they were first-time home buyers, right out of college and were on a limited budget, they needed to keep their expenses low, so they purchased the lower-cost Broad Home Coverage Form.
Their agent recommended purchasing the Special Home Insurance Policy Form for their new home and they felt that was a good suggestion despite the higher price.
On a Saturday afternoon Steve and Allison decide to go out for a stroll at the local park and they leave Tyler in charge of his siblings.
Tyler, who is more interested in playing video games becomes completely absorbed in the latest Xbox action game and is oblivious to the actions of his younger brother Landon and his two sisters as they run through the house chasing each other having the time of their lives.
Olivia gets thirsty and goes to the refrigerator and pours a large glass of grape juice and walks into the living room. Hannah begins to chase Olivia; Olivia drops her glass of grape juice on the carpet.
Both Hannah and Olivia are completely fascinated by the pattern of the grape juice as it lay on their parents Wool New Zealand carpeting.
The girl's artistic aspirations get the best of them and they decide to see what other kinds of different patterns they can create with two 96 ounce bottles of grape juice in their parents refrigerator…the girls eagerly splash grape juice all over the carpeting.
Two hours later Steve and Allison return home from their visit to the park and are shocked to see grape juice covering their expensive carpeting!
After ascertaining what had transpired they do their best to clean up the grape juice to no avail and their carpeting is ruined.
They call their insurance agent on Monday to find out if this would be covered by their home insurance policy.
How would this claim be handled by the Basic or Broad Home Insurance Policy versus the Special Home Insurance Policy?
We will learn the answer in our next article.
Home Insurance Welsh Louisiana – Great Rates Are One Call Away!
If you need better options on homeowners insurance in Welsh Louisiana or the surrounding areas please call 337-824-4455 to speak with one of our courteous agents or click on the links below for rate quotes in 5 minutes or less: