Motel Insurance New Orleans – Great Rates & Service One Call Away!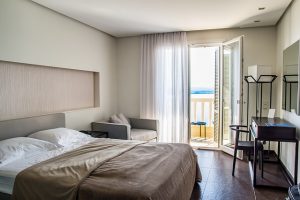 When you need great rates and professional service as you are looking for Motel Insurance in New Orleans Louisiana or the nearby areas you can count on the licensed agents of Jeff Davis Insurance.
Jeff Davis Insurance is a leading independent agency in Louisiana providing insurance for the hospitality industry.
For more than 50 years we have served the insurance needs of thousands of policyholders throughout the state and we would like to help you with your commercial insurance.
Call us direct by dialing 337-824-4455 Monday through Friday or, if you find our website after hours, use the below contact forms to send us your request for information 24 hours per day: 
Mistakes can be avoided on your commercial insurance by having a firm grasp of what is covered or not covered by your Motel Insurance Policy.
Let's continue our fictitious claim scenario of BestBuy Motels. 
Motel Insurance New Orleans — Claims Scenario 1 Part 4.
As you may recall from our previous posts, Nick Spencer, chief operation manager of this small chain of high end Motels/Hotels switched his insurance over to a new agent named Johnny Blanchard of the Johnny-Come Lately Agency. This move has saved them 30% on their annual premiums. 
Unfortunately this savings would come at a huge price when the largest and most expensive facility owned by BestBuy Motels was badly damaged by a fire. It wasn't a total loss but the damage was catastrophic.
Claims adjustors came up with a preliminary damage estimate at around $8,227,000 and then they delivered some bad news to the owner, Emeric Babin. 
The insurance policy covering BestBuy Motels had a 90% coinsurance.  What that means is that for BestBuy Motels to avoid a coinsurance penalty they would need to insure their building to 90% of its replacement value. 
The insurance company estimated the replacement value came in at $21,750,000 so the coverage necessary to avoid a coinsurance penalty would be $19,575,000.
BestBuy Motels had only insured their building for $16,750,000.  This means that BestBuy Motels' share of the loss would be 15% of the claim or around $1,234,050 + their $10,000 deductible. 
Emeric immediately turned to Nick Spencer and asked him, "Did you know about this coinsurance penalty?" 
Nick sputtered, "the agent told me it didn't matter." 
Emeric replied, "well an extra $1,234,000 out of our pocket is a big matter to me. Nick, you are fired!" 
Emeric later had his attorney John Smith review the policy in consideration of taking legal action against the insurance company, but after John examined the policy he concluded there would be no actionable cause for litigation against the company. 
Eventually BestBuy's facility was rebuilt, and it cost Emeric $1 million out of pocket because of the mistake Nick Spencer made on the coinsurance. 
In our next post we will examine the reason why insurance companies in some cases require coinsurance. Don't miss this issue! 
Motel Insurance New Orleans — Coinsurance is a Penalty!
Keep in mind that in reality coinsurance is a penalty if you do not comply with the insurance company's requirements to insure your buildings to a certain amount. 
We will consider this in more detail in our next post. 
But in the meantime if you need better options on Motel Insurance in New Orleans or the surrounding areas Jeff Davis Insurance is the company to call. 
Our office number is 337-824-4455 and you can reach our agents up until 4:30 PM through the week. 
If you find us after hours or on the weekend use our submission system to send us your request for quotes and information 24 hours per day by clicking the links below: