Garage Keepers Insurance Louisiana – Competitive Rates!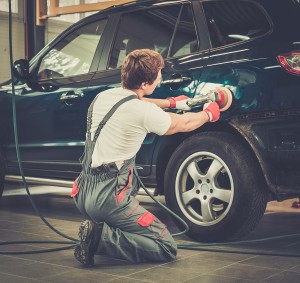 If competitive, affordable rates on Garage Keepers Insurance in Louisiana are what you are looking for, then your search is over. 
Excellent options for Louisiana Garage Keepers Insurance can be found at Jeff Davis Insurance, a leading independent insurance agency in the state of Louisiana. 
Jeff Davis Insurance offers great Garage Keepers Insurance programs for Car Dealerships, Garages, Towing Services, and more. 
Would you like to speak with an agent about your Garage Keepers Insurance needs today? 
Then all you need to do is dial 337-824-4455 during office hours. Our experienced staff can provide you with Free Garage Keepers Insurance Quotes, answer questions, and can even get you started with a policy the same day in some cases. 
Our office hours are 8:30 AM to 12:00 PM and 1:00 PM to 4:30 PM Central Standard Time, Monday through Friday. 
Alternatively, you can make a request for free quotes and information on Louisiana Garage Keepers Insurance by using our handy online quote request form. 
It's free and easy to use. Simply click one of the following links any time day or night to launch the form and you'll be on your way to a free quote in no time: 
Garage Keepers Insurance Louisiana – Previous Claims Scenario Recap. 
In previous articles we were introduced to Bill Benson, the owner of Benson Trusty Repair Shop, Bill's mechanic Steve Cook, and one of Bill's customers named Sam Jones. 
Sam Jones owns a Honda Pilot, which was being worked on in the garage at Benson Trusty Repair Shop. 
After the work was done, Steve needed to test drive the Honda to make sure everything was functioning properly. 
To everyone's misfortune, Steve was hit by a speeding teenager while on the test drive. To make matters worse, the teenager did not have insurance.
Bill Benson had previously assured his customer Sam Jones that he would file the claim with his insurance company but unfortunately Bill's agent informed him over the phone that Bill's Legal Liability endorsement only extends coverage for an event such as this if Benson Trusty Repair Shop is found to be legally obligated to pay for the damage.
Because the teenager was at fault for the accident, Benson Trusty Repair Shop is not in fact obligated to pay, which unfortunately means that the insurance company will not cover the damage to Sam Jones' car. 
Now that we're all caught up, let's jump back in to find out what happens next. 
Garage Keepers Insurance Louisiana – Choose Your Coverage Carefully!
After receiving the news that Benson Trusty Repair Shop will not be covering the damage after all, Bill knows that he has a very difficult phone call to make.
Bill musters his courage and calls Sam. 
"Sam, I don't know how to tell you this," Bill begins, "but it turns out my insurance does not cover the damage to your car in this situation." 
"You see," he continues, "it turns out that the policy endorsement I chose only extends coverage in the event that I am legally obligated to pay-" 
"Bill", Sam exclaims, "I have done business with you for years. What do you mean your insurance isn't going to pay?" 
"Well," Bill answers, "my agent told me you should file a claim with your own company since my policy doesn't cover what happened. I would be willing to pay your deductible, Sam, since you have been such a good customer."
"What if my company doesn't pay the claim?" Sam asks. 
"Uh, I'm not sure, Sam. Can you give your company a call?" Bill pleads. 
Sam tells Bill that he will surely let him know. 
In next week's post we will learn what happens to the claim Sam files with his insurance company. 
Garage Keepers Insurance Louisiana – We're Ready To Serve You! 
For great rates and even better service speak to the insurance agents at Jeff Davis Insurance today. Call 337-824-4455 or click one of the links below to launch our free online quote request form any time: