Restaurant Insurance Louisiana – BIG Savings!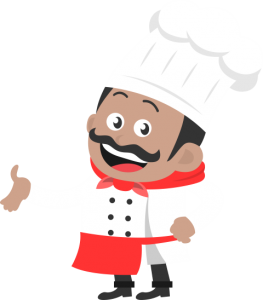 You may qualify for BIG savings through our new program for Restaurant Insurance in Louisiana!
To find out whether you are eligible for this new carrier offering low cost Insurance for Restaurants in Louisiana contact Jeff Davis Insurance for a free, no-obligation insurance quote.
You can contact our agency for free quotes one of two ways:
Call 337-824-4455 any time during the work week before 4:30 PM CST, or

Fill out our convenient online rate quote request form available 24 hours a day by the nearest location:
Restaurant Insurance Louisiana – Story Recap
In previous entries to this series, we have followed the story of Pete Ross as he opened a new restaurant with his parents' help.
The grand opening was quite successful. The only small hitch prior to his first day in business was the loss of an entire freezer-full of food due to a power outage.
However, storm clouds seem to be gathering over Pete. We read about another incident in last week's article, in which one of Pete's customers slipped on some spilled vegetable oil and injured himself.
The injured customer promised legal action as he was carried out by paramedics and transported to the hospital.
Pete grabs the phone in a hurry and once again calls his agent, Tracy, to find out whether his restaurant is covered for this sort of situation.
Now that we're all caught up, let's see what happens next.
Restaurant Insurance Louisiana – Coverage Scenario Part 4
"Hi, Tracy," says Pete when Tracy picks up the phone.
"Hi, Pete." Tracy answers. "What can I do for you today?"
Pete explains how one of his employees dropped a bottle of vegetable oil, how a customer slipped on it before the employee could fetch a wet floor sign, and how the customer threatened to sue.
"You can relax, Pete," Tracy tells him after he finishes the tale. "Accidental injury to a visitor in your restaurant should be covered by your liability insurance."
"Thank goodness," Pete says with a sigh of relief. "You're the best, Tracy."
Pete hangs up the phone and gets back to work.
Sure enough, within seven days Pete receives by certified mail a copy of a lawsuit filed against his restaurant by the injured customer.
Pete once again makes a quick call to Tracy from his office behind the kitchen and she advises him what to do.
Pete calls the claim reporting telephone number and files a claim.
No sooner has Pete gotten off the phone after filing his insurance claim for this slip and fall accident when he hears a blood curdling scream from the kitchen.
Pete gets up quickly from his chair and runs into the kitchen to find out what happened.
Don't miss next week's post.
Restaurant Insurance Louisiana – Contact Jeff Davis Insurance Right Now!
Call Jeff Davis Insurance today by dialing 337-824-4455 to speak with our business insurance agents to learn about a new Program offering low cost Insurance for Restaurants in Louisiana.
If you find us after hours or it is more convenient, simply complete a few details in our quote submission form and one of our agents will get back to you soon.
Click on the link for the area closest to your restaurant below: