Dump Truck Insurance New Orleans – Call 337-824-4455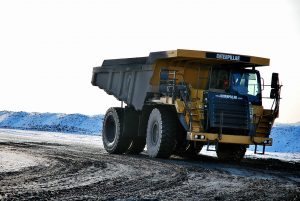 If you are a business owner or dump truck operator seeking Dump Truck Insurance in New Orleans, or any of the 64 parishes of Louisiana for that matter, then give Jeff Davis Insurance a call today at 337-824-4455.
At Jeff Davis Insurance, we take pride in having served the insurance needs of the state of Louisiana for over 50 years.
To start your free quote any time click on Dump Truck Insurance New Orleans Quotes, where you can submit your information to us using our online form.
Dump Truck Insurance Louisiana – Purchase Adequate Coverage.
When purchasing Louisiana Dump Truck Insurance, it's important to be cognizant of more than just the price. Operating a 28 ton truck carrying a 25 ton load at 40 miles per hour down a busy street is no joke; you need an insurance policy that reflects the realities of the damage such a vehicle can cause.  
New Orleans Dump Truck Insurance – Dump Trucks Can Be Dangerous!
Due to the sheer size, power, and intended use of most dump trucks, the potential for causing severe property damage, bodily harm, or loss of life is much greater for dump truck operation than it is for some other types of trucks, and is certainly greater than the average personal vehicle.
According to The Bureau of Labor Statistics Census of Fatal Occupational Injuries (CFOI) Research File, 1 between 1992 and 2007, 829 construction workers lost their lives in dump truck-related accidents in the United States. 215 of those deaths were the result of accidents that occurred on a street or highway. More than 250 of the fatalities were caused by workers being struck by a moving dump truck, and 22 of them were killed after being "caught between the truck frame and a falling dump truck bed."
Note that these statistics are only for deaths of construction workers; they do not include loss of life to pedestrians or other drivers involved in these dump truck-related accidents. They also do not speak to bodily injury that did not result in death. In both cases it can be inferred that the number of deaths and injuries related to dump truck operation is significant.
These statistics are grim, but it is sometimes necessary to look at the reality of a situation in order to appreciate the responsibility of undertaking a potentially dangerous profession or business endeavor. Furthermore, being knowledgeable about the tragedies of the past can help us to avoid those tragedies in the future.
In fact, The Bureau of Labor Statistics Census of Fatal Occupational Injuries also provides some recommendations for reducing the number of dump truck-related fatalities. Though most of these are focused on public policy and legislative action to reduce deaths, there are some suggestions that can be implemented at the business level, such as 2 making sure your employees are wearing seat belts at all times, implementing the use of backup alarms or other technologies to signal to dump truck operators that there are people or objects in their blind spots, and also to forbid "direct dumping at river banks and embankments."
To read more about this study and its findings visit www.ncbi.nlm.nih.gov/pubmed/22113947
1, 2: McCann M, Cheng MT. Dump truck-related deaths in construction, 1992-2007. Am J
Ind Med. 2012 May;55(5):450-7. doi: 10.1002/ajim.21028. Epub 2011 Nov 23. PubMed
PMID: 22113947.
Dump Truck Insurance New Orleans – Get The Right Coverage Today.
Call Jeff Davis Insurance at 337-824-4455 to speak with one of our agents today or click New Orleans Dump Truck Insurance Quotes to start your free quote online. Let us help you find the right insurance for your trucking operation at a great price.
Louisiana Dump Truck Insurance is also available in the following areas:
Dump Truck Insurance Bossier City Louisiana

Lake Charles Louisiana Dump Truck Insurance

Dump Truck Insurance Baton Rouge Louisiana

Lafayette Louisiana Dump Truck Insurance

Alexandria Louisiana Dump Truck Insurance