Lake Charles Commercial Auto Insurance — Fast Quotes & Low-Down Payments!
If you are looking for same day quotes and low-down payments on Commercial Auto Insurance in Lake Charles Louisiana or the neighboring areas you have made a wise decision by visiting us today!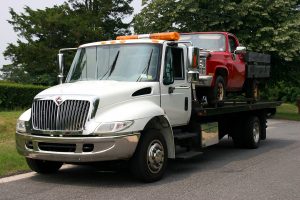 Jeff Davis Insurance has been serving the needs of local businesses for more than 50 years offering very competitive rates on all types General Liability Insurance, Lake Charles Workers Compensation Insurance, Commercial Auto Insurance, and Property Insurance.
Call 337-824-4455 to speak with one of our commercial agents during the normal workweek or click on one of the links that you see below to send us your request for quotes online 24 hours per day:
Lake Charles Commercial Auto Insurance — Why It's Wise to Understand Your Coverage?
Here's the unfortunate aspect of Business Insurance. It is not intended to cover every type of claim event. There may be different levels of coverage that you can purchase, and coverage definitions can vary from insurer to insurer.
The bottom line is that you can never assume something's covered by your policy unless you read it from cover to cover, and even then, you may have questions that may need to be answered.
Because of that we like to use coverage scenarios to help our policyholders and those not yet insured with us to get to know their coverage better.
Naturally, you should not rely exclusively upon the coverage scenarios that we present or the information that we convey on our website to make a final decision on purchasing insurance, understanding your insurance policy, or filing a claim or not filing a particular claim.
However, our scenarios can be used in a general way to grasp how insurance works.
We have been examining the fictitious story of Hal Dingledorfer, an owner operator.
Let's review what we have considered so far.
Lake Charles Commercial Auto Insurance — Summary
Hal was traveling on the highway through an intensive storm system that was moving through the area causing other drivers, including fellow truckers to pull off into the emergency lane to wait it out.
Hal firmly believes in getting his loads delivered not just on time, but before the scheduled delivery time.
As we considered in our last post Hal was suddenly forced to stop because the highway in both directions was blocked by what appeared to be hundreds, if not thousands of cattle milling around!
Hal had gotten out of the truck somewhat stupefied with his flashlight investigating, out of curiosity, how far the highway was blocked.
As far as he could see in the torrential downpour, this would prove to be a serious problem for people traveling either north or south.
As Hal turns around heading back to his truck to call 911 on his cell phone and put out emergency flares to warn drivers off.
He sees what can only be accurately described as some kind of celestial phenomenon, streaks of light traveling fast appear to headed directly toward Hal as if he was being targeted by guided missiles.
Hal freezes until the streaks of light begin to impact the ground with the force of a heavy artillery bombardment. Hal feels the concussive force of the blast and is lifted off his feet with the first impact.
What happens next?  Stay tuned.
Lake Charles Commercial Auto Insurance — Great Rates for Any Risk!
No matter what type of business you operate or manage we can help you with your Louisiana Business Insurance needs.
If you're looking for General Liability Insurance, Lake Charles Workers Compensation Insurance, Commercial Auto Insurance, or Property Insurance we can definitely help.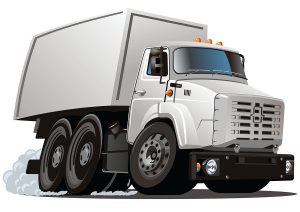 If you find our website during normal business hours Monday through Friday until 4:30 PM CST please call 337-824-4455 and speak with one of our Lake Charles Business Insurance Agents or click on one of the links below that corresponds to your surrounding area to request information or quotes 24 hours per day: