Need the best options for auto insurance in Lafayette Louisiana or the surrounding areas? 
Call 337-824-4455 to speak with our licensed agents from 8:30 AM to 4:30 PM Monday through Friday or use our convenient online rate quote system using the links you see below:
What Is Covered on Your Lafayette Louisiana Auto Insurance Policy Can Vary From Company to Company.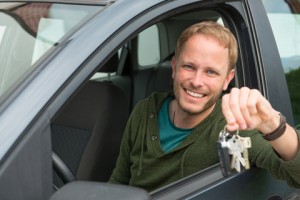 Insurance sure can be confusing and it is most certainly complicated.
In a previous article we discussed whether or not it is okay to loan your vehicle to someone not listed on your car insurance policy? 
Some of us assume it is covered but others aren't sure. This is how one policy specifies who is an insured: 
"Insured" as used in this Part means: 
Any person using your covered auto with your express or implied permission. The actual use must be within the scope of that permission.
So with this particular policy language when you give another driver permission to use one of your listed vehicles, it would appear they should be covered by your car insurance.
Does this mean every car insurance policy includes permissive use?
No.
Permissive Use Must Be Listed in Your Policy For It To Be Covered.
While it is certainly true that most insurance companies make a provision for permissive use, the state of Louisiana does not require insurance companies to include permissive use on every car insurance policy.
Some insurance policies may be classified as a named driver's policy.  A named driver policy simply means only those listed on the declaration page are authorized drivers, everyone else would be excluded. 
This type of policy disallows permissive use.
It would be a good idea to read your insuring agreement first before turning over your keys to a person who wants to borrow one of your listed vehicles to determine if permissive usage is allowable.
Where can you find this clause in your policy?
Typically it will be found in the Definitions section of your policy or it will be found under Part A Liability Coverage. Call us at 337-824-4455 if you need help locating it in your policy, we are here to help!
In our next article we will discuss a claims scenario in which Stephen Tyler, a fishing buddy of Fred Johnson asks to borrow Fred's pickup truck to get back and forth to work while his car is in the shop being worked on.
Unfortunately two days later Stephen has an accident in which he was found to be at fault and the claim was denied by Fred's insurance company despite the fact that Stephen had permission to drive Fred's truck.
Why did the insurance company deny this claim?  We will discuss this in our next article.
Great Rates on Auto Insurance in Lafayette Louisiana Are One Call or Click Away!
Call 337-824-4455 to speak with our licensed agents or use our convenient online rate quote system by clicking on Car Insurance Lafayette La.
Jeff Davis Insurance has provided competitive rates and coverage for thousands of policyholder's throughout the state of Louisiana for more than 50 years!
Call us today.
Need insurance in other communities? Click on the below links: