Tow Truck Insurance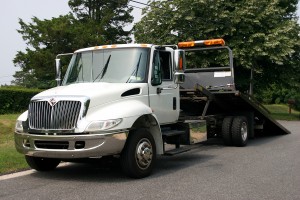 Need tow truck insurance in Louisiana? Jeff Davis Insurance — 337-824-4455 — is the first and last call you will need to make when shopping for Louisiana tow truck insurance!
The tow truck insurance specialist at Jeff Davis Insurance will not only help you find the insurance coverage you need for your tow truck operation, but we will take the time necessary to help you understand the important question of why you need certain types of coverage.
Louisiana Tow Truck Insurance – What Coverage is Important?
In a previous article we discussed Louisiana garage keepers coverage.
This particular coverage may not be necessary if you do not maintain customer vehicles in your possession after they are towed to their designation.  However if you keep customer vehicles at any time, garage keepers insurance is a necessary insurance coverage to protect you financially.
Please note how this coverage protects you from claims or losses:
We will pay all sums the "insured" legally must pay as damages for "loss" to a "customer's auto" or "customer's auto" equipment left in the "insured's" care while the "insured" is attending, servicing, repairing, parking or storing it in your "garage operations."
Naturally there are terms and conditions with this particular coverage and you can read about those in our previous article.  How can this coverage come into play?
Louisiana Garage Keepers Insurance – Claims Scenario.
Let's consider a claims example on how Garage Keepers Insurance Coverage can protect you financially.
Tom and Julie Robinson are wanting to travel to New Orleans for the weekend when their minivan develops some unexpected mechanical problems.  They search for a top-rated car repair shop on their smart phone and find J&J Mechanics.
They make a phone call to J&J and a wrecker is dispatched to Tom and Julie's house and their minivan is towed back to J&J's shop.
A few hours later a mechanic from J&J calls to let Tom know that it appears that the water pump needs to be replaced on the minivan and they will not be able to repair it until tomorrow.
Tom and Julie agree to allow J&J to make the needed repairs and they will pick the vehicle up once it is finished.
In the early morning hours a few customer vehicles located at J&J are broken into including Tom and Julie's minivan.   The thieves cause about $1500 in damages to Tom and Julie's minivan in their efforts to pull out the radio and evidently they tried to hotwire the minivan as well.
Two other vehicles are also damaged in J&J's possession to the tune of an additional $3000.
The damage is discovered first thing in the morning by J&J and they contact their insurance company to file a claim under their garage keeper's policy.
Louisiana Garage Keepers Insurance – Important Coverage If You Maintain Possession of Customer Vehicles.
A garage keeper's insurance policy is an important policy form to add to your Louisiana tow truck insurance policy.
Call the agents of Jeff Davis Insurance by dialing 337-824-4455.  We can help you find the coverage you need at a price you can afford.
Louisiana Tow Truck Insurance is also available in the following communities:
New Orleans Tow Truck Insurance

Tow Truck Insurance Baton Rouge

Lake Charles Tow Truck Insurance

Shreveport Tow Truck Insurance

Tow Truck Insurance Lafayette Louisiana

Tow Truck Insurance Metairie Terrace

Tow Truck insurance Monroe Louisiana

Tow Truck Insurance Jennings