Lake Charles La Truck Insurance – Call Today for a Risk-Free Quote!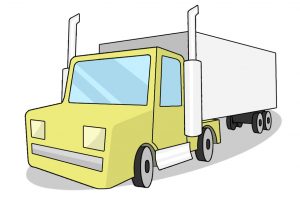 If you would like to receive a risk-free quote on Commercial Truck Insurance in Lake Charles Louisiana, then you have come to the right place.
Dial 337-824-4455 during business hours to speak with an agent of Jeff Davis Insurance and begin your free estimate today!
You can call our toll-free number Mondays through Fridays between 8:00 am and 12:00 pm and between 1:00 pm and 4:30 pm.
Otherwise, you can begin the quote process yourself at any time by filling out our handy online quote request form.
Click an option below to open the form and start down the path to savings right away!
Lake Charles Business Auto Insurance – Coverage Scenario Part 4
In last week's article, Rick took his old friend Nick's advice and contacted Nick's trusted insurance agent, Jerry.
After taking down the necessary information, Jerry promised Nick that he would get back to him soon with some insurance quotes from a few different Commercial Auto Insurance providers.
Ultimately, Rick opts for the same policy and carrier that Nick's fleet is insured under.
Now that the insurance is in place, Slick Rick's Quick Towing is finally ready to open for business.
The first year of operation for Rick's towing business goes about as well as could be hoped for.
Business has been steady, and Rick has even been able to expand a little bit.
As the renewal date on his insurance approaches, though, Rick begins to wonder whether he might be able to find a Business Auto Policy with lower premiums than what he's been paying for his current policy.
He decides to shop around. After a couple of phone calls, he lands on an agency that is able to offer him a Business Auto quote that is substantially less expensive than the policy he currently pays for.
Rick doesn't see any reason why he shouldn't save some money where he can, so he chooses to switch coverage.
He calls up Jerry and informs him that he will be canceling his policy after the term is over. Then he calls up his new agency and arranges to begin coverage through the other carrier once his current policy ends.
After this is all taken care of, Rick returns to business as usual and doesn't give it a second thought.
Has Rick made a smart financial decision? We'll find out in a future episode.
Lake Charles Truck Insurance – Let Us Shop the Market for You!
Allow the agents of Jeff Davis Insurance to shop the market for you and find out how much you might be able to save on your Louisiana Commercial Trucking Insurance!
For quotes, call 337-824-4455 toll-free or click below to access our quote form any time: