Need Better Rates on Insurance in Lake Charles?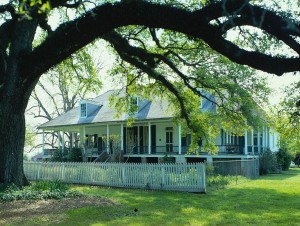 Are you shopping for better rates on automobile, business, or homeowners insurance in Lake Charles Louisiana or the surrounding areas? 
If so call the licensed agents at Jeff Davis Insurance by dialing 337-824-4455.
Want an online quote?  Use one of the links below for rate quotes from top rated insurance companies in Lake Charles:
Are You 100% Confident You Understand Your Lake Charles Homeowners Policy?  (Part 2)
In a previous article we discussed how a young couple named Steve and Jodie Harrison purchased their very first home which just so happened to be a foreclosed property.
They got a great deal and insured their home for $85,000 which is exactly what they paid for it.
On the surface it seems logical to purchase insurance based on the market value of your home, however there can be a significant difference between the market value of a home and the replacement cost.
We will now discuss why you probably should not insure your home for only the market value.
Don't Make This Mistake When You Buy Homeowners Insurance in Lake Charles!
Note what happened to our new homeowners Steve and Jodie Harrison after insuring their home for only the market value.
13 months after moving into their home Steve and Jodie are out shopping when a burning log in their fireplace pops and a small ember ignites the carpet.  Within a matter of minutes the home is engulfed in flames.
Fortunately a neighbor spotted the smoke and immediately called the fire department and within 15 minutes the fire is put out. There's a fair amount of smoke and water damage to the home and the damage estimates are at around $62,000.
A claims adjuster by the name of Michael visits the Harrison's the very next day and provides some emergency money for them to stay in a hotel.
Michael advises the Harrison's that there is a chance their claim will be settled on an actual cash value basis versus a replacement cost basis because the home was underinsured.
Jodie not understanding asked the claims adjuster, 'What is the difference between replacement cost and actual cash value?'
Michael states: 'Claim settled on an actual cash value basis factor in depreciation to the loss settlement.  Because it appears that you were underinsured by a fairly significant amount on your homeowners insurance there is a clause in your policy that requires claims to be settled on a depreciated basis versus a replacement cost basis when your home is underinsured.'
Sure enough when the claim was settled the insurance company was only willing to pay $50,000 of the $62,000 loss leaving the Harrison's responsible for $12,000 out-of-pocket.
In our next article we will discuss this clause found in most Lake Charles homeowners insurance policies.
How can you avoid a similar situation?
Insure your home for the replacement value not market value.
We will discuss this in more detail in our next article.
Shopping for Better Options for Homeowners Insurance in Lake Charles Louisiana?
Call Jeff Davis Insurance at 337-824-4455 or use our online rate quote system when you click on Homeowners Insurance Lake Charles.
Need Insurance in other areas?    
Cameron Louisiana Home Insurance

Vinton Louisiana Home Insurance

Sulphur Louisiana homeowners insurance

Dequincy Louisiana House Insurance