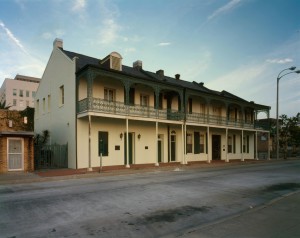 Are you a property investor with apartment buildings or single family residential homes for rent?
If so you need to speak to the experts at Jeff Davis Insurance today when looking for landlord insurance in Lake Charles Louisiana and the surrounding areas.
Call 337-824-4455 for Landlord Insurance Quotes.
We offer the most competitive landlord insurance quotes in Louisiana no matter what Parish your properties are located.
Why Choose Us for Landlord Insurance?
As an independent agency we can shop the market for better options on Landlord insurance in Lake Charles. Agents representing only one company do not have this ability and for this reason we are a better option for property investors.
Jeff Davis Insurance has served the insurance needs of Louisiana property investors, business owners, and families and individuals for more than 50 years.
Besides good prices for all of your insurance needs we offer invaluable advice.
What Do You Need to Know about Landlord Insurance in Louisiana?
First you have two different options for Landlord Insurance in Louisiana. In some cases you can purchase a commercial insurance policy that may be good for real estate investors with a large number of properties, or you can buy a single Dwelling Fire policy designed for those with fewer properties.
The next choice is the level of coverage for Louisiana Landlord Insurance. Example:
A commercial or dwelling fire policy comes in three different versions for the real estate investor.
The basic and the broad policy form provide insurance coverage only for claim events that are named in the policy. So it's commonly referred to as a named perils policy.
Additionally the basic policy only offers actual cash value loss settlements. (ACV) In a future article we will discuss how ACV is different compared to replacement cost.
The broad policy offers replacement cost coverage but you must insure your property to the rebuild cost of the property, not market value in most instances.
The special policy form offers real estate investors the best coverage options on landlord insurance in Louisiana as it does not restrict coverage based on named perils coverage.
In future articles we will discuss the 3 different coverage options so you can make the best possible choice for your individual needs.
Choose Jeff Davis Insurance When Looking for Landlord Insurance in Lake Charles!
As you are likely aware finding good property insurance in Louisiana can be challenging due to the ever present threat of hurricanes and because of this reason you should work with Jeff Davis Insurance.
We can help you find the coverage you need.
Call us today at 337-824-4455 or click apartment building insurance Lake Charles to submit your information to us online.
Landlord insurance also available in the following communities:
Landlord Insurance New Orleans Louisiana

Landlord Insurance Baton Rouge

Shreveport Landlord Insurance

Landlord Insurance Lafayette Louisiana

Metairie Terrace Landlord Insurance

Landlord Insurance Metairie Louisiana

Kenner Landlord Insurance

Bossier Landlord Insurance

Monroe Landlord Insurance