Better Rates & Service Lake Charles Insurance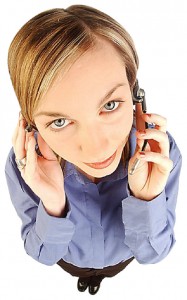 Looking for a local agent offering competitive rates on home and car insurance in Lake Charles Louisiana?
If so call Jeff Davis Insurance.  We are the leading independent agency in Lake Charles offering highly competitive rates on homeowners, business, life, and car insurance in Lake Charles Louisiana.
Call us today at 337-824-4455 or click on Lake Charles Auto Insurance for an online rate quote in five minutes or less from top rated insurance companies in Lake Charles.
Why Choose Our Agency for Insurance in Lake Charles?
In addition to representing the top companies in the area we offer powerful services you will not find with other agencies.
We offer an insurance re-shopping service that will help you keep your premiums low for life + a monthly newsletter offering powerful tips and strategies on ways to avoid claim denials + a
Coverage checklist to find about gaps in coverage!
Finally we offer a powerful claims advocacy program.
Click here to see why you absolutely must be insured with the Jeff Davis Insurance Agency.
Good Coverage Advice Is More Important Than a Cheap Price!
Everyone wants the best price on car insurance in Lake Charles but something even more important is good coverage advice.
In addition to the coverage checklist and our monthly JDI Protection Letter when you choose our agency we also provide you a special checklist to determine if the coverage limits you have chosen are adequate for your individual needs.
What Happens If You Do Not Choose the Correct Coverage Limits?
You might find yourself paying hundreds, thousands, or tens of thousands of dollars out-of-pocket.
Unfortunately it's too late after the claim occurs to change your coverage limits and that's why it's important to purchase adequate limits prior to the claim occurring.
Example: A policyholder by the name of Frankie purchases the state minimum liability limits because he doesn't want to pay more money than necessary for his auto insurance in Lake Charles Louisiana.
On his way home from work he is distracted from a text from his girlfriend and he rear ends a BMW 535D owned by Johnny Midas causing around $24,000 in damage to the car.
Frankie's Louisiana car insurance policy covers the $24,000 in damage to the BMW as it was right under the minimum limit of $25,000, however Frankie was also sued by the BMW driver for $25,000 for medical bills and because he missed 2 months' worth of work due to the injuries he sustained when Frankie carelessly slammed into the back of his BMW while texting and driving.
Frankie's policy only pays for $15,000 leaving Frankie on the hook for $10,000. The injured party, Johnny Midas, car insurance policy pays the other $10,000 to Johnny and four weeks later Johnny Midas's insurance company sues Frankie for $10,000 and they receive a garnishment order to collect the $10,000.
Each week Frankie has $100 removed automatically from his paycheck to cover the garnishment order.
Don't let this happen to you!
Contact the Professionals at Jeff Davis Insurance When You Need Auto Insurance in Lake Charles!
You may reach us at 337-824-4455 or click on automobile insurance Lake Charles for an instant rate quote in five minutes or less for car and homeowners insurance in Lake Charles.