Lafayette Restaurant Insurance – The Time to Buy is Now!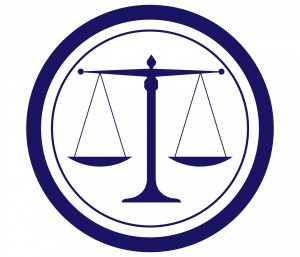 If you're shopping around for better prices on Restaurant Insurance in Lafayette then right now is the time to buy! 
At Jeff Davis Insurance, we have access to a number of insurance companies who are ready to compete for your business! That means we do the shopping for you so you can sit back and relax!  
If that interests you, call us today by dialing 337-824-4455 Monday – Friday before 4:30 PM to speak to a licensed agent today. 
If you would like to request a quote right away, clicking the link below closest to your area will launch our free online quote request form which can also be used after hours or on the weekend:   
Lafayette Restaurant Insurance – Story Recap
In last week's article, after the plaintiff requested George's bank account records, George had to admit to his attorney, Linda, that his girlfriend Veronica had fled town with most of his money just a few days ago. 
He did not explain, however, that he had withdrawn the money and handed it to Veronica with the intent of hiding his assets. 
Linda's been in the law business long enough to suspect the full story, but she didn't say anything about the matter for now. 
Instead, she suggested that they object to the request to buy George some time to sort things out, but warned that it was very unlikely that the request would be dropped. 
Restaurant Insurance in Louisiana – Coverage Scenario Part 27 
Linda and George object to the bank account request. In the intervening time, George hires a Private Investigator he knows to try to track down Veronica to get his money back. 
The PI learns that she fled to Venezuela shortly after flying to Florida and then the trail runs cold. The PI tells George it will cost another $5000 to track her down. But after spending $1,000 just to find out that she flew the coop to Venezuela and paying his attorney reatainer, George is broke. 
Five days later, just as Linda predicted, the judge upholds the plaintiff's request for George's bank records. The cat is now out of the bag. 
Upon discovering that George had withdrawn nearly all of his liquid wealth just days after being named in the lawsuit, the insurance company sends George and Linda a letter. 
The letter informs them that if the insurance company obtains a judgment against George for his liability in the dump truck accident, and if George's assets remain hidden, they will file a separate lawsuit against George for fraudulent conveyance. 
Linda explains to George that fraudulent conveyance basically means illegally transferring assets to hide them from a creditor. 
"Of course, the additional lawsuit may not be necessary," Linda adds. "How much is your business worth, Mr. Jowlsby?" 
"A couple hundred thousand, maybe." George answers. "Why?" 
"Because if there's no money, then they may just come after your bar, instead." 
George starts to sweat again. 
Next week, George goes to trial. Don't miss it! 
Lafayette LA Restaurant Insurance – Start Saving Right Away! 
Why hesitate? We can help you start saving money on your Lafayette La Restaurant Insurance premiums right away! 
Just give us a call or click the appropriate link listed below to start your free quote: