Louisiana Convenience Store Insurance is Now More Affordable Than Ever!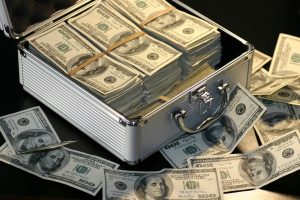 For more affordable rates than ever on Louisiana Convenience Store Insurance, contact the agents of Jeff Davis Insurance as soon as possible at 337-824-4455!
Our brokerage is open Monday to Friday from 8:00 AM to 4:30 PM CST (with a lunch break from 12:00 PM to 1:00 PM), so give us a phone call any time during those business hours.
Looking to get started outside of business hours? Not to worry; our digital insurance quote request form is available twenty-four hours per day, seven days per week.
To access the online form, just choose the option from the list below that is closest to your current location and you will be redirected to our quotes page.
Insurance for Convenience Stores Louisiana – Recap
In our last entry, Pete called up his insurance agent Tracy the morning after the gas station robbery he witnessed.
Naturally, Tracy was shocked to hear about what he had experienced, including the part where he had his deposit money stolen from him.
After relaying all of the details, Pete has a couple of important questions for Tracy about whether the theft of his restaurant's deposit will be covered and by whom.
Let's jump back into the story to address those questions.
Louisiana Gas Station Insurance – Insurance Scenario Part 5
The first question Tracy is trying to find Pete an answer for is: will the gas station's insurance policy cover the theft of Pete's deposit money?
She calls the gas station owners' insurance company and speaks with one of the underwriters there.
The underwriter informs Tracy that, while the gas station owners do have a Crime Insurance policy endorsement on their Louisiana Gas Station Insurance Policy, the endorsement does not reimburse the theft of a customer's property while inside the establishment.
Tracy expected this to be the case, but wanted to find out for sure just in case.
Since the answer to Pete's first question was "no," then Tracy's next task is to answer Pete's second question: if it is not covered by the gas station's policy, then will his restaurant's insurance policy cover the theft of my deposit money?"
Convenience Store Insurance in Louisiana – Find Out About Our New Low Rates!
If you would like to find out more information about the great low rates now available for Louisiana Convenience Store Insurance, call us right away at 337-824-4455. One of our agents will be able to assist you with free estimates from multiple companies offering insurance plans that fit your needs.
To request a quote online using our digital form, click on a location near you from the options below: