Louisiana Gas Station Insurance Can Be Super Affordable!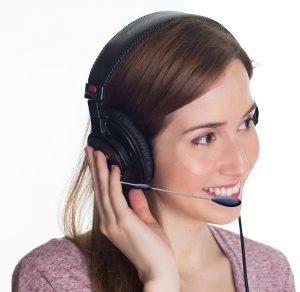 Did you know that securing high-quality Gas Station Insurance in Louisiana can be super affordable?
Well, you do now!
To find out just how affordable a great Louisiana Gas Station Insurance policy can be, call us today by dialing 337-824-4455 weekdays from 8:00 AM to 4:30 PM CST (please note that we break for lunch from 12:00 PM to 1:00 PM).
If you came across our site after hours, you can request a free quote online when you click on your location from the list below:
Insurance for Gas Stations Louisiana – Recap
Last time, Tracy endeavored to find out whether Pete's restaurant insurance policy would cover the theft of his deposit money.
To her dismay, it turned out that Pete never added a Commercial Crime Endorsement to his policy.
She now had the unenviable job of calling Pete to break the news to him.
Louisiana Gas Station Insurance – Insurance Scenario Part 7
Tracy finally musters up the nerve to make the phone call to Pete that she has been dreading since yesterday.
As the phone rings over and over, she half-hopes that he won't pick up so she will not have to break the news to him. Just then, she hears the click of Pete answering the call.
"This is Pete Ross," he opens. "What can I do for you?"
"Hi, Pete," Tracy says, trying not to sound too somber. "It's Tracy again."
"Hi, Tracy," Pete responds energetically. "Do you have some good news for me?"
"To be honest, Pete, no," Tracy answers bluntly.
"Oh," says Pete quietly. Tracy can hear how dejected he feels.
"I cross-referenced your restaurant policy application and saw that when you had to buy a new policy after your previous one was cancelled you declined to add a Commercial Crime Endorsement to your coverage."
"So, if I would have added a Commercial Crime Endorsement then the theft of my deposit money would have been covered?" Pete asks.
"That's the other piece of bad news, I'm afraid," Tracy answers. "Unfortunately, even if you had the endorsement, you still would not have been covered in this particular case," she explains.
"But why?" Pete asks, incredulous. "That doesn't make any sense. I mean, I understand that I wouldn't be covered because I didn't have the endorsement, but how could it still not be covered even if I had it?"
"That's a very good question. Give me just a moment to pull up the policy and I'll explain."
Next week, Tracy will explain to Pete why he would not have been covered in this specific situation even if he had had the endorsement.
Don't Miss Out on Great Rates For Gas Station Insurance in Louisiana!
To take advantage of the great rates currently being offered on Business Insurance for Gas Stations in Louisiana, call us today at 337-824-4455 or click on your location in the list below to access our online quote request form: