Do You Want Better Rates for Baton Rouge Gas Station Insurance?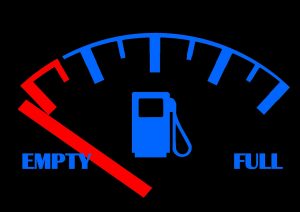 Are you on the lookout for better rates and/or coverage on Gas Station Insurance in Baton Rouge Louisiana or the surrounding areas?
If so, then we have great news for you!
Jeff Davis Insurance can secure super-low rates on excellent Business Insurance for Gas Stations in Baton Rouge, New Orleans, Shreveport, and throughout the state of Louisiana!
To find out more, call us at 337-824-4455 Monday through Friday between the hours of 8:00 AM and 4:30 PM CST. (Please note that we break for lunch from 12:00 PM to 1:00 PM).
To request a quote online, click on a location near you from the list below: 
Insurance for Gas Stations Baton Rouge – Recap
In a previous entry, we learned a little more about Chad.
If you recall, Chad is an employee at Stop n' Rob's Corner Store. Rob, the owner, hired Chad about six years ago to work the evening shift on weekdays.
Today we continue to address this question: in addition to covering burglary and armed robbery, does a Crime Endorsement also cover employee theft and embezzlement?
Let's return to our scenario and learn more about how Chad managed to steal a sizeable amount of money from Rob's store…
Baton Rouge Corner Store Insurance – Insurance Scenario Part 12
Last week we described the promotion Rob ran at his gas station which allows customers to buy a food item up to a five dollar value at no cost if they have donated to a particular local charity.
In order to provide some kind of proof that they have actually donated, customers must fill out a card detailing their name, the charity to which they donated, and the date of their donation.
For the first few months of the promotion Rob was diligent about verifying that the donations were genuine. It didn't take long, though, before he fell out of that habit.
Seeing that Rob only checked the donation cards infrequently, Chad saw an opportunity.
Two or three times each day, when a customer happened to purchase one of the food items under $5, Chad would secretly ring up the purchase on his register as if the customer had filled out a donation card to receive the item for free.
After the customer had left, Chad would fill out a fake donation card and then pocket the five bucks himself.
Naturally, Rob still checked the donation cards from time to time, if not necessarily as often as he should. So how did Chad continue to fool Rob over all those years? We'll answer that next week.
For Low, Low Rates on Baton Rouge Gas Station Insurance, Call Today!
For the lowest rates you'll find anywhere, call the friendly agents of Jeff Davis Insurance today by dialing 337-824-4455.
If you prefer to use our digital quote request form, simply click on the location listed below nearest to you: