Shopping for Insurance in Jennings Louisiana Is Easy with Jeff Davis Insurance!
Let's face the facts. Shopping for insurance in Jennings Louisiana and the surrounding areas is probably not on your bucket list of things to do. But it's necessary in many cases when you want to ensure you're getting a good deal.
Jeff Davis Insurance is a leading agency offering Allstate insurance in Jennings Louisiana and all of the surrounding areas along with other top insurance providers. Plus, we offer quotes 24 hours per day when you click on Allstate Insurance Jennings La.
Or you can call the office by dialing 337-824-4455 Monday through Friday 8:30 AM to 4:30 PM.
In a series of articles we have been discussing exclusions of coverage on the typical Louisiana home insurance policy. In our last article we discovered that Ted and Nancy Stevenson experienced significant water damage in their home from a flood.
Would this claim be covered?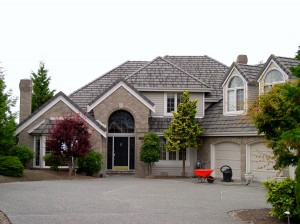 Is Flood Damage Covered by Your Jennings Louisiana Home Insurance Policy?
Ted and Nancy Stevenson are the parents of three-year-old Tiffany Marie. Right before the Stevenson's left for a two-week vacation Tiffany decided to stuff around 20 rolls of toilet paper down the toilet for reasons only known to her at the time.
You can imagine what happened.  The water ran and overflowed from the toilet leading to significant internal flooding damage within the home resulting in part of their ceiling collapsing and causing about $38,000 in damages!
If we recall from a previous article we learned that flooding from an outside water source is excluded.
What about a flood that occurs from the inside of the home?
This is Why the Stevenson Home Policy Paid Their Flooding Claim.
Please note how one policy that provides coverage for this type of claim reads:
Exclusions: Water Damage, meaning:
Water which escapes or overflows from drains or related plumbing appliances on the residence premises. However, this exclusion does not apply to overflow and escape caused by malfunction on the residence premises, or obstruction on the residence premises, of a drain or plumbing appliance on the residence premises;
So you will note in the above legal description that coverage could apply in this case. The toilet rolls served as the obstruction causing the toilet to overflow, and the subsequent water damage.
Keep in mind that every insurance policy may have different language within the Jennings Louisiana Home Insurance Policy that could possibly exclude this claim, so it's important for you to read your policy carefully.
Also there are normally exclusions within the homeowner's insurance policy that rejects damage from intentional acts.
In other words if it were Ted or Nancy who deliberately stuffed toilet rolls down the toilet bowl causing the damage, the claim could be denied.
Confusing is it not?
In next week's article we will discuss another flooding claim scenario within the home to determine if coverage would apply. Don't miss this issue!
Allstate Home Insurance Jennings La – Call us Right Now!
Proudly representing Allstate Insurance for many years along with other top-rated carriers we have the unique ability to make your insurance shopping experience simple and easy!
Call us during normal business hours at 337-824-4455 to speak with one of our friendly agents or use our convenient online rate quote system by clicking any of the links that you see below: