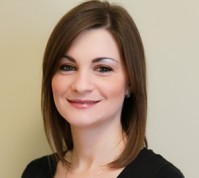 Looking for homeowners insurance in Louisiana?  This website is exactly where you need to be!
The Jeff Davis insurance agency can supply excellent insurance coverage at the lowest price possible for Crowley home insurance.
Get an instant quote by clicking Crowley Louisiana Home Insurance or call us at 337-824-4455 and speak with a licensed member of the Jeff Davis Insurance team.
What You Need To Remember Before Purchasing Louisiana Home Insurance.
READ, READ, READ your policy!  This cannot be stressed enough.  All homeowner's insurance policies are not the same.  Some cover more and others cover less and for this reason you must read your policy carefully!
Why read all the legal mumbo jumbo in your policy?
Insurance policies are legally binding contracts containing terms and conditions and exclusions of coverage. The worst time to learn something is not covered by your insurance is after the claim occurs.
It's vitally important for you to know whether or not your policy is providing the coverage you need.
This Is One Common Mistake Made on Crowley Homeowners Insurance Policies:
Not understanding the difference between market value and replacement cost.
To save money some policyholders will only buy enough insurance protection to cover a loan on the property or the current market value of the home.
In most instances this is a serious insurance mistake. Why?
In most policies there is a specific requirement from the insurance company to insure your home to at least 80% of its replacement value. If a policyholder fails to take this step the insurance company can settle all claims and losses on actual cash value.
Claim settled on an actual cash value basis can lead to significant out of pocket expenses for policyholders.
How Can We Help You Pick Great Homeowners Insurance in Crowley Louisiana?
We offer each new client a Coverage Checklist that will analyze potential gaps in your homeowner's insurance protection including understanding whether or not your home has sufficient coverage to not invoke the replacement cost rule most insurance companies have buried in the fine print of your policy.
This is a very important service we offer policyholders as it empowers you to choose the best coverage for your individual personal needs.
You can click here to read more about our Coverage Checklist.
Call Jeff Davis Insurance When You Need Home Insurance in Crowley Louisiana!
Call 337-824-4455 or click on Home Insurance Crowley Louisiana for an instant rate quote. We can provide you better home insurance solutions.
Home insurance quotes are additionally available in any of the following areas:
Home Insurance Lafayette Louisiana

Homeowners Insurance Jennings

Home Insurance Lake Charles La

Dequincy Homeowners Insurance

Home Insurance Deridder La

Home Insurance Oakdale

House Insurance Kinder

Property Insurance Eunice

Homeowners insurance Rayne Louisiana