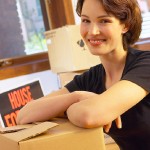 If you're looking for renters insurance in Lake Charles or any of the surrounding areas call Jeff Davis Insurance at 337-824-4455
Or use our online rate quote system (available 24 hours per day) when you click on Lake Charles renters insurance.
Why You Need Renters Insurance in Lake Charles?
It will help you buy back your personal property in the event of a covered claim! Let's assume you live in a single family home that you're renting.
Lightning strikes your home from a passing thunderstorm while you are away at work causing a fire.  The fire completely consumes the home leading to loss of all of your furniture, clothing, TV's, computers, kitchenware, and your washer and dryer that you purchased.
A renter's insurance policy can help you buy back your items that were lost in the house fire up to your available coverage limit.
One Common Myth about Renters Insurance:
I don't need renters insurance because my landlord covers me!
Wrong.
Your landlord is not responsible for your personal contents even if there were an electrical fire that started in your rental home or apartment because of a faulty electric panel! 
The only exception would be if the landlord were aware of the faulty electric panel and did not take any action to replace the defective electric panel. 
For you to receive coverage from their policy would mean that you would need to sue your landlord and you would need to be able to prove to a judge or jury that your landlord was aware of the defective electric panel. 
This might be very difficult to prove. A better option is to purchase a Lake Charles renters insurance policy. 
How Much Renters Insurance Do I Need?
You would probably want to choose an amount of coverage necessary to replace everything inside your apartment or rental home. 
So imagine for a moment if all of your items disappeared instantly.  How large of a check would the insurance company need to write to you for you to replace all of your items? 
Because renters insurance is very inexpensive don't underestimate, if anything it would be okay to overestimate by a small amount to take into consideration additional purchases you may make in the future. 
Contact Jeff Davis Insurance for Renters Insurance in Lake Charles Louisiana.
We offer competitive rates on renters insurance in Lake Charles and the surrounding areas call us today at 337-824-4455 or use our rate quote system by clicking on Lake Charles renters insurance quotes. 
Need renters insurance in any other area? Click any of the links below: