Gas Station Insurance Lake Charles – Update Your Coverage and Reduce Your Rates!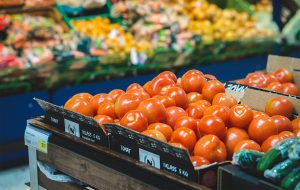 If you are ready to update your coverage and reduce your rates on Gas Station Insurance in Lake Charles then the first thing you should do is call the office of Jeff Davis Insurance!
Call us toll-free by dialing 337-824-4455 every Monday through Friday from 8:00 AM until 4:30 PM (note: we take a break for lunch from 12:00 PM to 1:00 PM) and we will put you in touch with one of our experienced insurance agents to take care of all your coverage needs.
Some of our insurance partners are offering great business insurance coverage for Gas Stations, Convenience Stores, and Corner Stores at incredibly low, affordable rates, and we want to pass those savings on to our clients!
So call us today and ask about updating your Louisiana Business Insurance in order to save BIG money on your premiums!
You can also request a free Lake Charles Gas Station Insurance quote at all hours of the day by using our digital quote form.
Click on one of the following links to access the quotes page:
Lake Charles Corner Store – Coverage Scenario Part 34
Last week, Rob learned that his Crime Insurance Policy will not cover the money stolen by Chad. We then posed this question: If the robbers' theft was covered, why isn't Chad's?
To expand on that a bit, if Rob's Crime Insurance Policy covered him for money stolen by robbers at gunpoint, why wouldn't it cover him for money stolen by one of his employees?
In order to answer that, we have to look at the exclusions of coverage in Rob's Business Insurance Policy and his Crime Insurance Policy. According to the policies, the following type of loss is excluded:
Dishonesty;
Dishonest or criminal acts by you, anyone else with an interest in the property, or any of your or their partners, "members", officers, "managers", employees, directors, trustees, authorized representatives or anyone to whom you entrust the property for any purpose… This exclusion does not apply to acts of destruction by your employees; but theft by employees is not covered.
As you can see, theft by employees is specifically excluded from coverage. We will break this down in more detail in our next article. 
Lake Charles Gas Station Insurance – Get a Brand New Policy Today!
If you are tired of paying too much for Louisiana Business Insurance for Gas Stations then why not call us up today and find out how you can start saving money?
Dial 337-824-4455 to contact us toll-free and ask for a no-hassle, no-obligation estimate on the Lake Charles Gas Station Coverage you need.
If you have found us outside of our normal business hours you can still request a free estimate by filling out our online quote form.
Click below to access the form any time: