Shreveport Gas Station Insurance – Call Now To Save!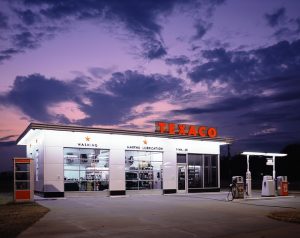 Call Jeff Davis Insurance right now toll-free at 337-824-4455 for big savings on Gas Station Insurance in Shreveport!
Our insurance office is open for business Monday through Friday from 8:00 AM till 4:30 PM, with a break for lunch from 12:00 PM till 1:00 PM.
Speak to an agent today or request a quote online via our quote form.
To use the form, click on a location near you from the options below:
Insurance for Gas Stations Shreveport – Recap
In last week's article, Rob attempted to chase down Chad but couldn't catch him.
He did his best to explain the situation to the handful of onlookers, who happened to be filling their gas tanks when all the commotion started, and then went inside.
He called the police and informed them of what had transpired, giving a description of Chad and his home address, and the dispatcher assured him that officers would be on their way to respond.
So what has Chad been up to this whole time? Let's find out.
Shreveport Corner Store Insurance – Coverage Scenario Part 22
Chad ran out of Stop n' Rob's Corner Store faster than he had ever run before. The adrenaline pumping through his body allowed him to maintain that pace for two and half blocks straight before he dared to look over his shoulder.
When he saw that Rob was nowhere in sight, he slowed to a jog.
At first his body began to calm down. He felt a short moment of relief that he was no longer being chased.
Then, as his mind cleared and he started to comprehend the gravity of the situation, his heart began thundering inside his rib cage all over again.
"What have I gotten myself into?" he thought to himself. "How am I going to get out of this?"
He started running again. His first thought was to head for home, but it suddenly dawned on him that the police would almost certainly come looking for him there.
Then he realized that his car was still parked back at the gas station.
For a fleeting moment, he entertained grand delusions of fleeing the country, but he quickly came to his senses. There was no denying it: he was in a pickle.
Save Big Money on Gas Station Insurance in Shreveport!
Want to save big money on your Business Insurance for Gas Stations in Shreveport? Then there's only one thing to do: Contact Jeff Davis Insurance today!
Reach us by phone during normal business hours or click on your location below to request a quote online: